Treat the WHOLE ROOM,
not just the bed.
MYTH: Bed bugs only live in your bed.
FACT: Bed bugs roam the whole room.
As they multiply, they will gather in 'nests' that sprays can't reach to hide and lay eggs.
Buy Now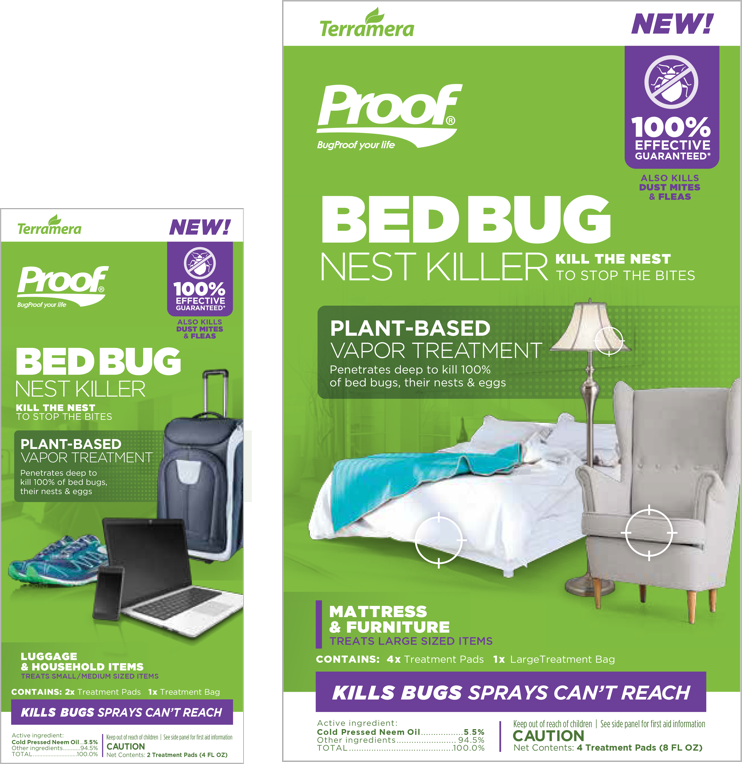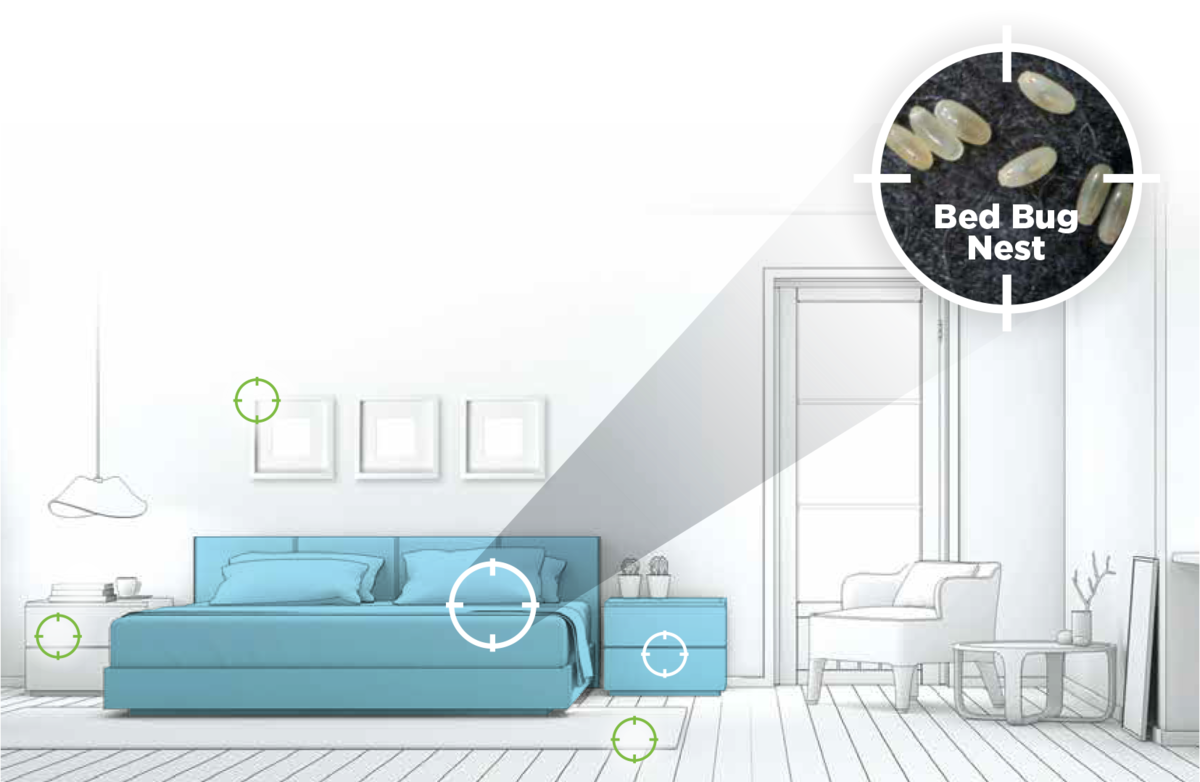 PROOF® Bed Bug Nest Killer penetrates deep to kill 100% of bed bugs, their nests and eggs.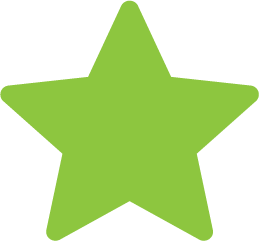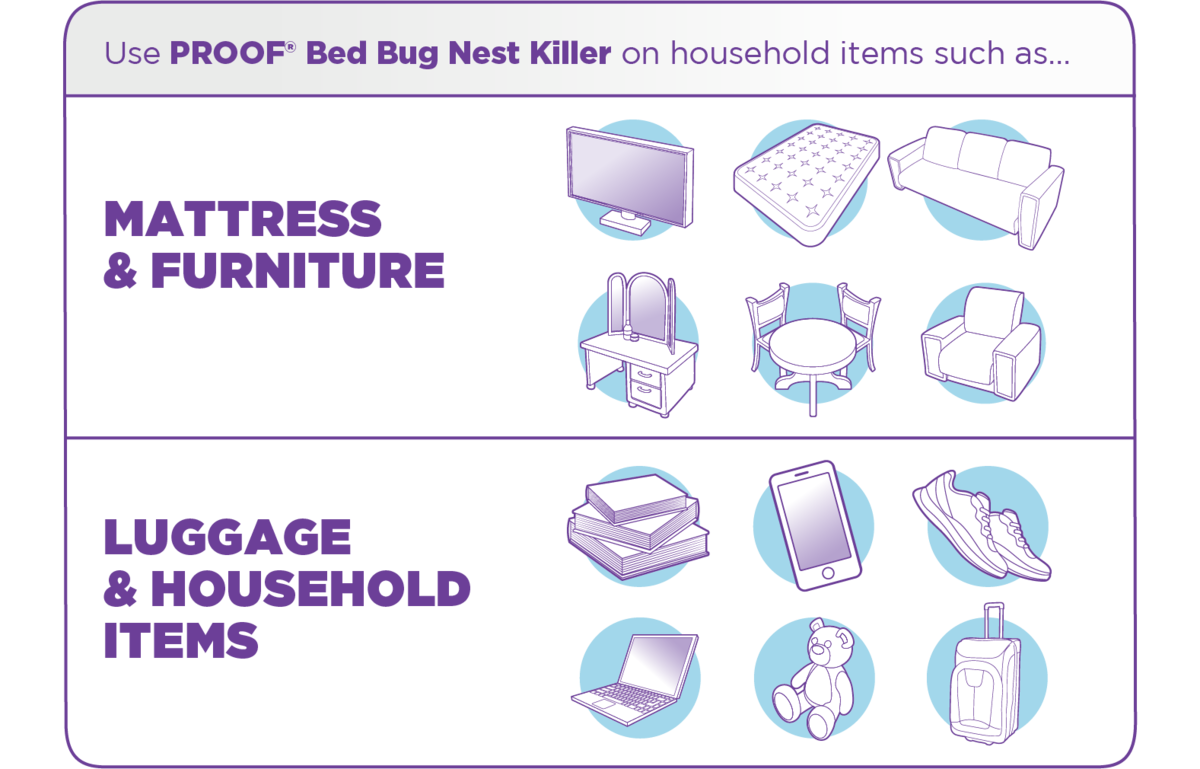 For items and surfaces that cannot be placed in a treatment bag, use PROOF® Bed Bug & Dust Mite Killer spray.
This includes baseboards, carpets, cracks, crevices, door hinges, etc.